da lish campaign with hair & makeup by David Goviea
Yes, Canadian beauty brand da lish Cosmetics can be found on Luxola.
Can I get a Woop Woop!! 
I'm so thrilled because the brand is awesome AND I introduced them to Luxola. *dusts shoulders* 
Before you get all 'Oh! I see... finders fee!!' Nope. 
I've recommended brands to the good beauty peeps of Luxola before *cough* Red Burlesque *cough* Shadow Shields
I recommend brands that I have had the pleasure of testing out first hand and know that they are as fabulous as they sound. Red Burlesque gave me two lipsticks to try and Shadow Shields... I think I bought them...
da lish Cosmetics met up with me this summer while I was in Canada and was GIVEN their entire line gratis. um HELLO! Thanks dlC!!! Canadians are awesome! Fellow makeup artist David Goviea mentioned me to them as well as years ago I had met the CEO Melanie through a friend. 
da lish is gluten free. I know, you aren't eating it. Gluten is an unnecessary filler in cosmetics and with many people having allergies, sensitivities or just plain basic trendy girls why even bother with it??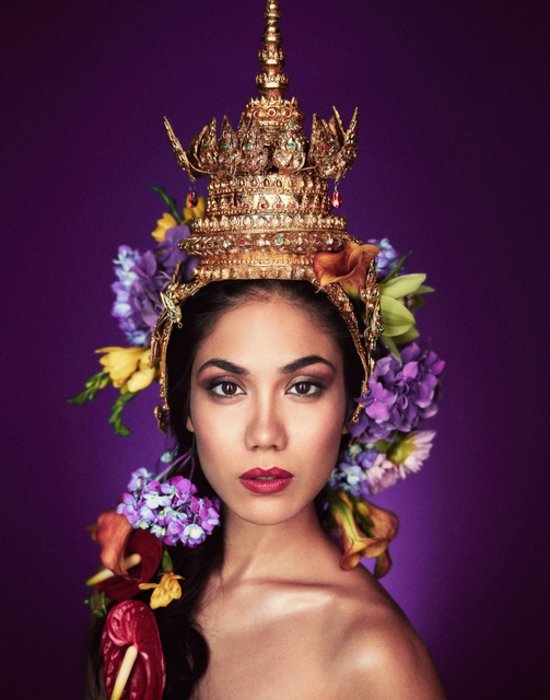 The foundations blend beautifully. I used the blush, lippy and cream shadows from da lish Cosmetics here on this shoot for the new Thai restaurant in Singapore, Soi 60 shot via my recommendation by Joel Lim of Calibre Studios. Our model was from Basic Models in Singapore - also recommended by me. WOW! I bring the world together don't I? I'm nice like that. See more of my work here. 
And this behind the scenes lovely for an upcoming shall not be named editorial has da lish foundation, blush and highlighter. 
Zurina Bryant was on Channel News Asia talking photography and travel. She's a photographer. duh I dolled her up for camera and here she's wearing da lish blush B05 and a lippy that I'll have to double check which one it was. (I tried to embed the video but CNA was not making my post stick - as soon as I removed the video - pas de probleme!)
Here Zurina is before jetting to the news station with her 'Hurry the F up Andrea! I gotta go' smile.
I've pretty much hyper-linked like a MF what I can here for the affiliate program with Luxola. It doesn't really do me any good. I know MANY have bought on Luxola via my recos yet the links do nothing for me... FACE atelier is another fave of mine there but they introduced me to Luxola - so credit where credit is due in the reco dept. 
Happy shopping Beauties!