It's so hard to believe that weeks have passed since I was
embracing Paris with 9 lovely ladies
that I can now call friends. Well, maybe not
Jennifer
since she was giving me great comedy in the video above and... well... I left it in. She was talking about her 'bird'.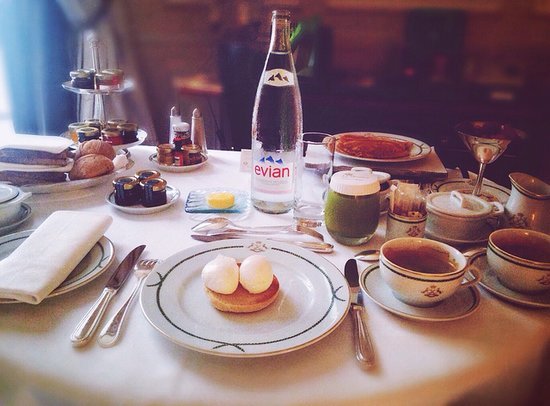 The last day was spent lazing around our rooms at
Le Meurice
and I
embraced
a glorious breakfast in mine. I was alone. I could have fed the whole group with my breakfast tray.
Special thanks to
 Jill Dailey McIntosh / 

Kinesiology

 and owner of 
The Dailey Method
"After several years of running a Personal Training/Pilates business with a partner, she realized that what she really wanted to do was to help people reshape their bodies in a more assertive manner while still maintaining proper alignment and structure. What she didn't realize is that through this process she would be able to help guide people beyond exercise so that it transferred throughout their day of standing taller, breathing deeper and feeling better. Jill also envisioned moving from teaching in a private setting to a class setting. She found the energy and camaraderie in a group environment to be a more effective model for most people." TheDaileyMethod.com
And thanks to
Juice It
and
Neal Brothers
for the healthy drinks & snacks!
And, I'm sorry x2 because I can't remember who gave us these dirt balls. They looked promising like
chocolate-covered-brownie-something
but... I'm sure an acquired taste for those that aren't used to grazing on dirt and grass.
Sital, my friend and fellow makeup artist
who is currently in Paris and a vegan, loved it (like a child, I took a bite, made a face and then handed it to her.) I'm sure it looks like this coming out too - that's ok as that would be a good sign of health... relax!
Everyone poops!
 [I did say I was like a child]