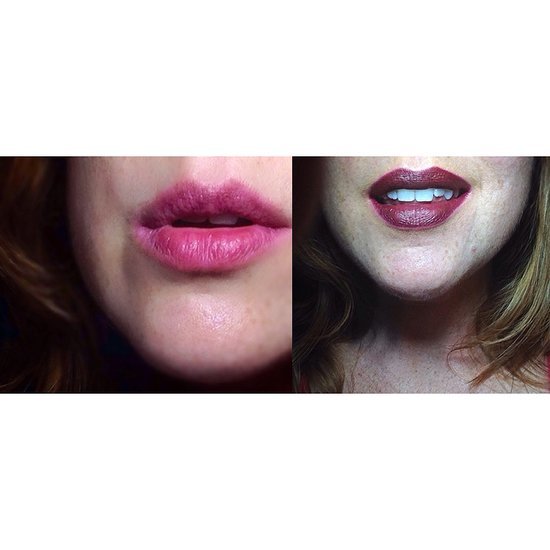 All of these images here I am wearing MAC Cosmetics SIN lipstick.
You don't need to be fearful of dark, vampy lips. 
Stain it on (L): Apply straight from the tube with a light, dabbing technique and smudge with your fingers
Matte Queen (R): Lined with Vino liner for precision and then simply fill in directly from the tube. If you use a lipbrush you will have a less intense application.
For the beauty junkie (above): Continuing on from the simple Matte Queen, I added Rose pigment in the middle of both top and bottom lips with Nylon eyeshadow accenting the bow of the lip. Blend and finesse edges with a Q-Tip and foundation. Have a smudge? Roll the Q-Tip vs 'blending' out as then a smudge will turn into an unwanted smear - and no ladies are fans of the smear.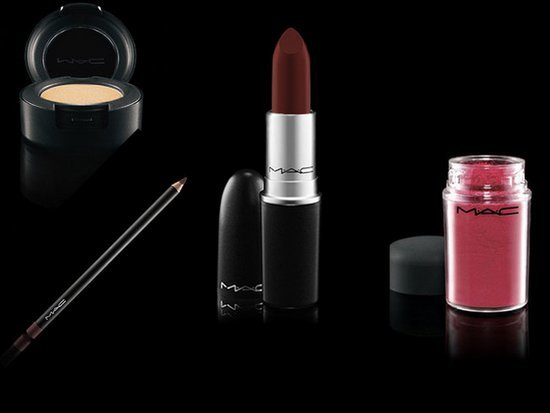 Pictured: Nylon eyeshadow, Vino lipliner, Sin lipstick, Rose pigment: all MAC Cosmetics