Apologies possums that my 2014 posts have been a little scattered and AWOL. It's been one helluva a year, but being the determined and tough red head that I am, I'm coming out of it with only a few scars. 
Let's begin this edition of
AC's lust-haves
with scar cream. Super fitting.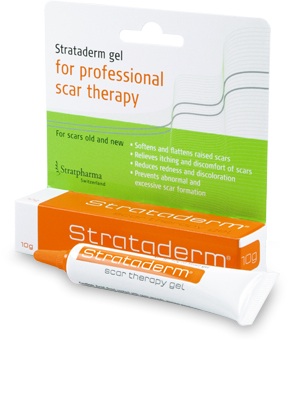 Strataderm
, a surgical repair cream with a high content of silicone. I've tried a few scar creams and this one had the results that really stood out. Although slow absorbing the results began to smooth my scarring for my surgeries this year quite quickly.
Velvety matte foundations are becoming all the rage with anti-shine textures that still give you skin-looking skin versus the old skool matte cake-face.  I have a few faves here: 
MUFE mat velvet+, NARS Sheer Matte and Burberry Velvet


Prefer a glow to your skin? Use matte foundation in your t-zone and dew-enhancing foundations like
FACE atelier
everywhere else; this is a great combo for those obsessed with selfies or those being constantly chased by the paparazzi. 
Sunday Riley
I discovered recently at
Mecca Cosmetica
while in Sydney, Australia. Her Honest blush is a light, golden peach that suits many. 
Giorgio Armani Maestro concealer - ok, finally after 25 years as a hair & makeup artist I truly have found THE concealer. Light reflective qualities perks up tired eyes, it covers and sets without traveling into fine lines exaggerating them and the results are long-lasting. The liquid texture is buildable as well.



Clio neon black light nail stylers.
I've been on a black light beauty kick for some time now and have a collection of lovely makeup from many companies - I may just have to channel my inner photographer to get what I want done - or maybe I'm channeling my inner 20-something raver and I just need to take this cougar-ass clubbing? This video is supposed to be embedded here however...might be glitching...  
http://instagram.com/p/qSZoe8L2TC/
 I'll fix the code in the post later., meanwhile just click it old school. Anyone else having trouble writing post via iPads?
Brush 'em if you got 'em! Aussie-based Original & Mineral has launched brushes that put up a good fight when in the ring with longtime champions like Mason Pearson and Denman. From top to bottom: Bristle round brush, Classic comb out brush and the Detangler. I've made the healthier colour switch for my clients to O&M last year and with the constant flow of O&M products in my session styling kit, it's safe to say that this professional brand has a long life contending with many global hair greats. 
*note: I'll add in hyperlinks to make your shopping easier when I have access to an laptop. Seriously hyperlinking is just not my iPad's friend