From Minipops to the Mouseketeers to artists to mathematicians; there has always been a select few child prodigies, the younger generation of talent whether in music, tv, artists or scholars. 
"A child prodigy is a person who, at an early age, develops one or more skills at a level far beyond the norm for their age. A prodigy has to be a child, or at least younger than 18 years, who is performing at the level of a highly trained adult in a very demanding field of endeavour." via Wikipedia  
Let me introduce you to one child I stumbled upon in my search feed on Instagram. Adam known as
Hair by Adam
, is a 12 year old boy.</p>
Serious WOW factor here... let's take a moment and clap. He's 12... 
Someone on Ellen's staff needs to get on this story now. 
And let's add a clap and standing ovation to Sophia, a British hairstylist who has been mentoring Adam. She may just be helping the next Sassoon to hone his skills. 
Just as Kevin Spacey has said: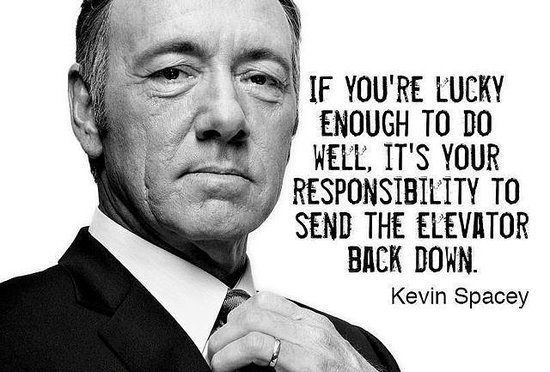 Read about what I do here to send the elevator back down and please feel free to share what you do/did or others that you know in the comments below.
<p>The circle of successful life.