Remember: Lust Haves because I love them and you MUST have them. See my faves recapped over the last year here.
Mat Velvet + Matifying Foundation $36.00 USD at Sephora
Make Up For Ever Mat Velvet+
Those who know me know that I'm pretty loyal to certain brand of foundation, but it's also part of my job to know what else is out there. I recently purchased this MUFE foundation in #30 aside from being a little too peachy on me, it is amazing - long-lasting, keeping the oils at bay. I'm not a fan of powder* so it's a nice balance having a liquid with a matte finish. There's cornstarch as one of the main ingredients which helps to re-absorbs oils. Mat Velvet+ is great for people who have oily skin, an oily t-zone or live in a humid climate, like me sweating in Singapore. I am lucky that at 42 years young, I have very minimal fine lines. I do find that this foundation accentuates the little I have so if you have fine lines to deep crevices, I would recommend that you use this on your oily bits (t-zone) and then choose a separate moisturizing foundation that is more forgiving on ageing skin.
*The biggest issue I have with powders is that it fills in fine lines, exaggerating them making you look older. Show of hands who wants to look older? Yeah 16 year old girls trying to get into a bar... you guys need to powder... a lot; go back to your rooms and get your homework done - trust me, you want to grow up fast but when you are grown up you want to turn the clocks back.
Blur Makeup Room
in Toronto is
everything
to us pro makeup artists and beauty addicts. I bought this
bdellium Pink Bambu 959 
brush when I was in the TDOT teaching an editorial hair class - these vegan hairs are gorgeous. They feel so soft and delicate on the skin. I use it for blending foundation and powder on the skin.
A behind the scenes pic from a beauty shoot using my iPhone. Grace is a stunning Asian model with 
Ave
. She has flawless skin (and dark hair - that's a wig)- book her.
Stila - magnificent metals - the payoff with these is insane. I'm still playing with texture. I find them a little difficult to blend the edges as they tend to hard stop but I've literally played with them only a few times. This above image has the Lavender on the lid and Titanium from crease to brow then I layered on some MAC pigments. These would look stunning as a simple liner too.
MOROCCANOIL® Treatment Light $16.50 USD at Nordstrom
The coveted Moroccanoil has a light version- it's been around for a while but I just found it here in Singapore at Wheelock Place (many products are hard to find here).  I prefer to use the light version pretty much on anybody because it's not heavy. If you've ever complained about having dry slightly frizzy hair this product is for you. It's perfect for hair living in tropical conditions since we're always under the hot sun; add in swimming - chlorine is a cuticle killer.
Beauty Blender - The Original Beauty Blender Double (N/A) - Beauty $28.95 USD at Zappos Couture
I have decided to revisit the Beauty Blender - amazing for blending and to get slightly heavier coverage for bad skin. Stipple foundation or concealer over blemishes/acneaic skin for a beautiful blend. Avoid the grocery store knockoffs because the sponges can have a slightly rougher texture.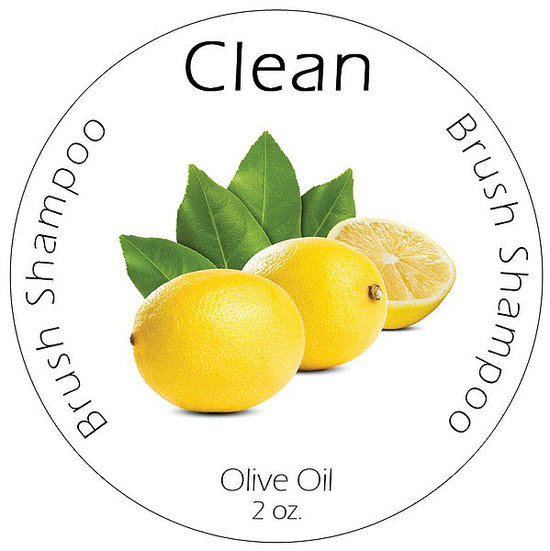 CLEAN Organic Brush Shampoo. sigh Many models still complain to me that artists don't clean their brushes. I worked on one model in Singapore who said to me excitedly "OH! You're the famous one who uses brush cleaner!" Photographers have told me that many models express to them how much they adore that I take care of their skin. I'm sure that I am not the only one here in Singapore that is mindful of the skin of the person in my beauty chair but for those who aren't: tsk tsk! [That's me virtually finger wagging you] 
This brush shampoo conditions and cleans. You swirl your dampened bristles into the solid, create a little foam then rinse under the tap.
*Obviously on set prepping many faces in one day we need to use a quick drying cleaner like Ben Nye or Cinema Secrets but these can be harsh especially synthetic hairs. I personally have a gazillion brushes so I tend to set aside the brushes I used on one person and pull out clean ones then wrap my day with washing all of my brushes preparing for the next shoot day.
What are your faves of the moment??