*If you don't see a video above here, please refresh the post title
As a freelance hair, makeup artist / beauty writer I can tell you that I am a workaholic. I can't really complain. I love my job. I get paid essentially to play dress up.
I get to work with models that hit the
Super
status.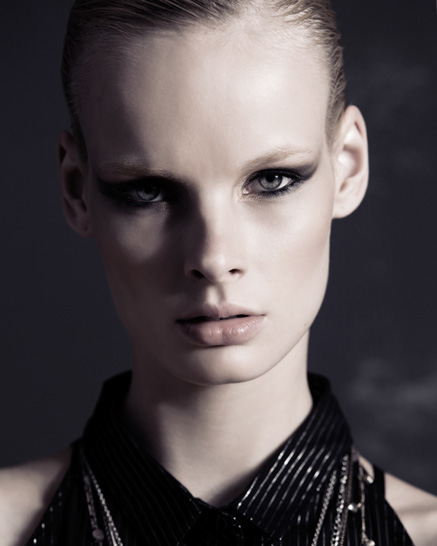 Irene Hiemstra
photographed by
Joel Chan
, hair & makeup by me.
Hob-knob with celebs....
 the launch of
Supermodel Me 4 Femme Fatale
with Ase Wang and Dominic Lau.
I am also a mom and a wife. Life is pretty good - just busy
 [one teen is missing from this photo]
Last weekend the
Grand Hyatt Singapore
invited me and a guest ( the HB) for a staycation. Staycations allow you to travel stress-free. No customs officers, no cleaning, no work. No real packing; just grab a swimsuit, some workout gear and leave your work and worries behind.   
Everyone needs to unplug to recharge.
I was pleasantly surprised that despite the location of the
Hyatt on Scott's Road
(the heart of Singapore's shopping) that once inside there is no street noise. Our room was spacious and it had a bathtub! I think I had three baths in 24 hours. (I don't have a tub at home.)
Being a
hair & makeup artist 
you can bet that I'm critical of lighting - well the Hyatt obviously has women on the design team because there was a small vanity with lovely mirrors and 
lighting
! Notice the piece of my chocolate 'welcome to the Hyatt' cake that I was devouring... 
This is the lobby of the
Damai Spa
. After check-in, I was given a one hour calming massage by Ivy.
I can't wait to book a day spa! ...or Christmas is coming so if someone could tell my husband about the
gift certificates
....
Did you know that the poolside
Oasis restaurant
has an all you can eat BBQ grill with free-flow beer, wine or margaritas for $88? I was thrilled to find that out! I highly recommend trying the Mongolian-style veggies (pictured left)
The Pisces in me craves being near water. The cabana is heaven with the warmth of the sun, yet sheltered from the rays and I was lucky to have light breeze sweeping through - life couldn't get much better than that.  
Please view my one+ minute video montage (top of the post) of our stay. Leave a comment if you like;
Hyatt is listening
.
Damai Spa
Grand Hyatt Singapore
10 Scotts Road, Singapore, Republic of Singapore 228211
Tel: +65 6416 7156
Fax: +65 6416 7291
Email:
damai.sg@hyatt.com
Maps & Directions