*Madonna Launches Her Signature Fragrance "Truth Or Dare" By Madonna*
Sccube the Apothecary invited me in [again] to have a facial treatment... the same one that the Queen of Pop has: the Dr Brandt Oxygen rejuvenation therapy.
"This therapy has already proved a huge international success with celebrities of the caliber of Madonna, Eva Longoria and Justin Timberlake [and Andrea Claire ;) ]. The system smoothes wrinkles and imperfections, exfoliating and hydrating the face, neck and décolleté. Improvements can be seen right from the first treatment. Special Hyaluronic acids, vitamins and anti-oxidant serums are delivered deep into the skin using hyperbaric oxygen. The result is instantly lifted, hydrated skin. This therapy is totally refreshing and relaxing, non-invasive and pain-free."
ME:

I have taken care of my skin over the years. I use high-end skincare. I would say 88% meticulous about my regimen. [I do have lazy, too much champagne nights were I face plant into my pillow - makeup and contacts still intact] Heck - if that 12% wasn't lazy, think of the added benefit to my skin!
I do hesitate with new treatments only because I have had bad experiences with reacting to new products. Job hazard and job perk all rolled into one. Freebies sometimes end up costing.
My hour with Sccube: I was greeted by the facialist who thought I was 30-32. Hello new BFF! ... who quickly became a frenemy when she added that I look so young because I am chubby... *hint* don't say that to your clients! [I am not chubby. Bitch, please.]
The Dr Brandt Oxygen rejuvenation therapy treatment takes an hour and the results were really quite impressive. I tried taking before and afters but the lighting was so hideous and I'm vain so... no pics, just words.
I had moments where the treatment felt very cold - I giggled.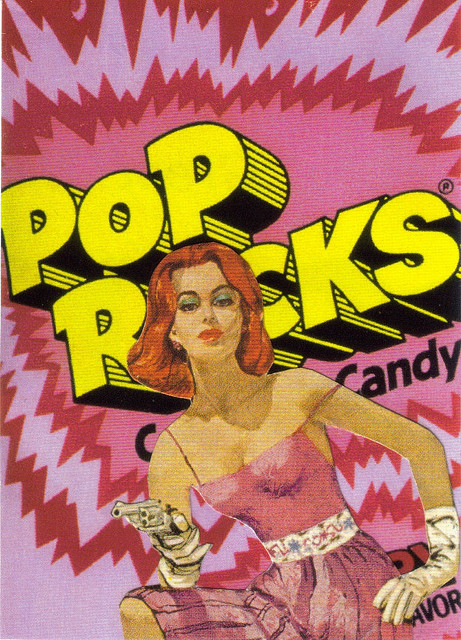 I also had moments where I felt like Pop Rocks where placed on my skin, a bizarre feeling which was the action of the oxygen.
From the moment I left the spa to the current day, two weeks later, I swear my marrionette lines seem to have diminished... I also use the Baby Quasar so that could have something to do with it too.
Sccube:
An airbrush-like wand hovers just above your face. The Oxygen infusion system uses therapeutic grade oxygen under hyperbaric pressure to infuse a skin specific cocktail of hydrators, essential vitamins, botanicals, antioxidants and amino peptides to the deeper layers of the skin. The result is luminous, unparalleled hydration and visible, age defying results. Rehydrated, younger, plumped up skin in less than hour sets this treatment apart from any other facial treatment on your menu.
An oxygen facial delivers a mixture of hyperbaric oxygen, or pure oxygen at a high pressure, and anti-aging serum through an airbrush to the face and body. It's almost as though someone is using a tiny power washer to pump oxygen and moisturizer into the skin. People who use oxygen facials say the process helps makeup application because it gives the skin a smooth and moisturized surface. Makeup also can be applied right after the oxygen facial, as opposed to traditional facials, which often require a 12-hour waiting period before you can apply any makeup.
There is no downtime or recovery time following this facial rejuvenation treatment. Our  should expect their facial to last 40 to 60 minutes. Your skin will feel moisturized and glow with improved firmness and radiance.
Celebrities Endorsing Dr Brandt Madonna Facial Treatment include Madonna, Marc Jacobs, Miranda Kerr, Naomi Campbell, Fergie & Madonna has posted her endorsement on her website.
Michelle, who hails from Los Angeles and has been Madonna's personal facialist for the past six years, describes Madonna as a "gentle client" who maintains her skin quality by "avoiding exposure to the sun". "Normally, one should avoid too many facials in close succession, but given Madonna's lifestyle and career demands, it is important for her to undergo the treatment on a routine basis," she says.
Formulated with coveted elixirs from
intraceuticals
- a pioneer in oxygen therapy - the Dr Brandt Oxygen Infusion Facial brightens and balances dull, uneven skin while minimizing hypergimentation from sun exposure. SCCUBE the apothecary is the only skincare label in Singapore to offer the treatment, which celebs like Jennifer Lopez and Madonna are touted to do once a day before red carpet events. [Great for a pre-wedding treat!]

Background
The technology for today's oxygen facials was developed by an Australian company, and the procedure's popularity skyrocketed in the United States in 2006 after it was reported that Madonna was such a fan of the treatment that she had a machine in each of her homes.
The facial is endorsed by celebrities such as Naomi Cambell, Madonna, Miranda Kerr who swear by the treatment say it makes their faces flawless, even in a high-definition world.
Get it in Singapore at
Sccube the Apothecary, 05-25A Tel:  6738 4909
What:
Dr Brandt Madonna
Pure Oxygen Infusion Facial
(70 minutes, $340 SGD)
Rest of the world can look here for a Dr Brandt facial near you.