I had the pleasure of meeting Anita Wong, when I did her hair and makeup for a profile on Anita for L'Officiel magazine (pictured). She has beautiful hair - and so she should - she is the owner of the <strong>Phyto Hair Spa.
</strong>Anita's family used to run a hair salon in the eastern part of Singapore. With her early experience in the hair care industry, she soon realized that most salons treat the hair, but not the scalp, which is the root of all hair care problems.
Says Anita: "I think there is now a greater awareness among the public of the importance of maintaining a hair care regimen. People spend money on facials and massages, but they often neglect their hair until it is too late. But, at PHYTO HAIR SPA, we believe that it is never too late - and never too early - to start treating hair [or scalp] problems.''
As a senior hairstylist I am of course familiar with and use often the Phyto line of haircare, one of my favourites is PhytoRhum shampoo - but I was not familiar with their hair spa treatments.

This image is a cross section of a strand of hair and what is below the surface. The strength of the hair is determined as it grows from the follicle - if you have a scalp or hair issue such as pre-mature grey, hair fall, oily, dry or sensitive scalp etc - you are definitely a candidate for a scalp treatment.
This is my scalp before my Detox treatment. You can see the build up and clogged pores. EWWWWW! Looks like Disney Pixar is about to start an adventure in my hair. PS - I have no grey some strands that look grey is just how the light hit them - I panicked but the technician reassured me... although she did say she saw one in the back... it's ok - as my teenagers know - I don't have eyes there.
Phyto Hair Spa is focused on educating consumers on good, healthy scalp care, and ultimately encourage clients to care for their scalp the way we do with our skin - using ingredients that are good for our scalp and regular maintenance, whether it's at home or in an established salon, to keep scalp clean and healthy.  They make their own formulations using wholesome botanical ingredients and all of the therapists are trichologist-trained to provide professional and proven treatments.
 
I had the Detox treatment.  Detox. Stabilize. Regrow.<strong><a target="_blank" href="http://phytohairspa.com.sg/botanical-miracles/the-dsr-program/">
</a></strong>Starting off I am brought into a consultation room where a camera connected with a computer scans my scalp magnified 200x!

All treatments are available in Salon and Spa versions. The treatment is the same with the difference being that the Spa option comes with a shoulder and head massage, and are conducted in the spa room.
I had the spa option. It was amazing.
I was seated into a comfy chair that resembled a little Lazy Boy in front of a TV screen. I was handed a booklet to choose a movie and there was a lot to choose from. I chose Coco Before Chanel - what a fabulous idea to provide this to clients!
DURATION:
1. 80 MINS (SPA OPTION)
2. 60 MINS (SALON OPTION)
STEP 1: BRUSH HAIR
-       To stimulate the scalp and open the pores
STEP 2: DETOX MASK
-       Using algae extract and lavender oil, unhealthy follicles are detoxified and hair cells are nourished
STEP 3: OXYGEN THERAPY
-       This step infuses the scalp with oxygen, opening the pores further to receive treatment
STEP 4: SCALP MASSAGE
-       More scalp stimulation
STEP 5: SHAMPOO USING CUSTOMISED TREATMENT BLEND
-       Using fruit and olive leaf extracts, this shampoo purifies and rebalances the scalp
STEP 6: APPLICATION OF CUSTOMISED SCALP SERUM
-       An appropriate serum is applied to complete the purifying and rebalancing process
STEP 7: SHOULDER MASSAGE (FOR SPA OPTION ONLY)
-       For relaxation and extra pampering
STEP 8: BLOW-DRY
- Hair is blown out you can then see the final result with a revitalized scalp and healthier-looking hair.

My before.


My after. WOW! You can see my scalp is clearer now. That redness is not sensitivity (although being a red head I am prone to sensitivity)- those are my blood vessels... and those are not grey hairs - I was reassured... minus the one in back...
Some other interesting facts - your scalp and hair follicles can get damaged by using an excessive amount of hairpins - particularly if you are aggressively jamming them in; this damage can cause the hair to stop growing, even scar tissue! Having regular scalp treatments help to maintain the health and strength of both your hair and scalp.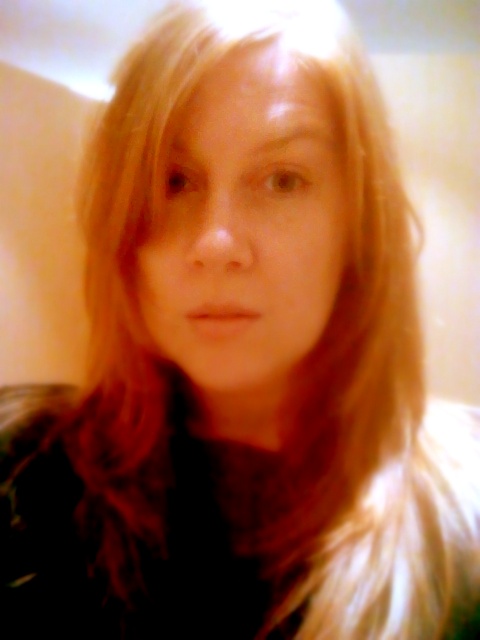 I LOVED MY HAIR! The woman who did my treatment and blowout did a fabulous job! My scalp felt revived as if some weight was removed.
I took this pic in the toilet - not the most glam of lighting - I wish I had taken another photo.
Would I recommend this treatment? Absolutely! And go for the spa version to get the fancy seat with movie option and the massage!
BTW: My service was gratis.
Call for an appointment and/or pricing:
Wheelock Place #05-08A, Tel: 6220 6948
Ngee Ann City #05-26, Tel: 6734 6776
What to watch for:
The flagship salon is opening in Plaza Singapura in mid December!
UPDATE!!!
Have you ever gone to the Phyto Hair Spa? No?!? Then you are in for a treat as you, my lovely readers - are being given a

50% discount

off of your first treatment! Discount is available at all 3 salons - Ngee Ann, Wheelock and Plaza Singapura (only open in Dec). Valid until 31st Dec. </p> <p>*The only condition is that you have to be a first time customer of Phyto Hair Spa.
</p> <p>*Call

6692-0662

to make an appointment and quote 'AndreaClaire'
*