Lipstick sure has made its mark in the various eras and we definitely have seen a major lipstick comeback but then again, we could say that these iconic lip shades never go out of style.

"You know how to whistle don't you?" Lauren Bacall, To Have and Have Not, 1944

50s RED LIPS - Elizabeth Taylor. Audrey Hepburn. Grace Kelly. Many screen starlets come to mind for the 50s but no one better than Marilyn Monroe.

Get the look with:



Noir Collection Lipstick - Rouge Noir $24.00 at DERMSTORE
60s - NUDE LIPS Brigitte Bardot. Twiggy - known for her dolly lashes paired with a pale nude lipstick
Tom Ford Beauty Lip Color, Blush Nude $49.00 by Tom Ford at Neiman Marcus

70s - DISCO FROSTED Anjelica Houston and Farrah Fawcett. Two totally different looks but with such iconic beauty impact. Anjelica - the exotic beauty vs  Farrah - skate betty /girl next store both with a hint of gloss and frost.
Noir Collection Lipstick - Nude Noir $24.00 at DERMSTORE you can add a clear coat of MAC Lipglass to get your disco on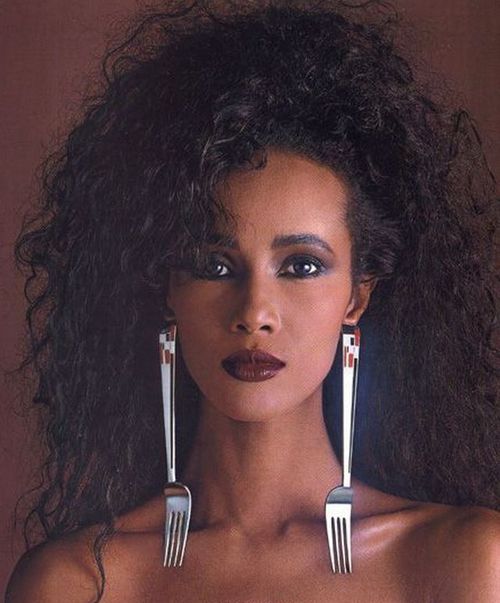 80s - HIGH IMPACT PIGMENTS Iman Supermodel. Cyndi Lauper. Madonna. Sure bubblegum pinks come to mind for the 80s but we did have a rollover from 70s punk - a vampy matte 
Get the look:
MAC Dominate
90s - RED LIPS Gwen Stefani brought new life to the iconic red lipstick

Get the look:
Bite Beauty in Tannin
**My biggest tip for wearing lipstick: after lipstick application form an 'O' with your lips around one finger then slide it out which keeps your lipstick off your teeth. Just don't do this in front of a date as it may send the wrong message.

[This post was originally sent to ELLE.com to use for pro-tips]