[this large space has a video of the W's Away Spa steam room - you need to refresh the post title if it doesn't open properly - but turn your volume down first do you don't hate me. The song is Sarah Slean's Sweet Ones]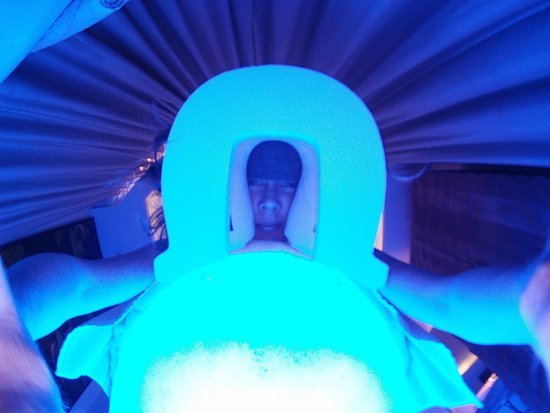 Worms' eye view of me on the massage table. Lucky worms.
I'm totally craving another Away Spa-cation at the W Sentosa!
I don't know about you, but I personally try to be fairly regular with mental health / me days. My commitment to self isn't as frequent as I'd like it to be but I'm trying to reconcile that.   
As a wife, mother, hairstylist and makeup artist my daily life is all about giving. I'm not complaining - I truly love my job and my bonus is the appreciation on peoples' faces for what I can give them - well, maybe minus my HB since what he thinks I give him is my VISA bill... I know many women are in the same boat as me - oh, wait... I hope I'm the only woman giving my husband her VISA bill... (relax feminists, it's a joke)
A woman's job is never done regardless if you are working outside the home or not. *back of hand on forehead *
I've been to the Away Spa a few times and each time I go I remind myself that I need to go more frequently. Writing this post is yet another happy reminder.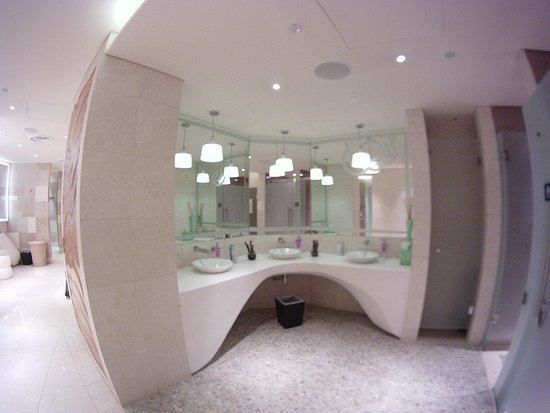 The women's only change-room is very zen. Equipped with everything from toilets, lockers, pools, steam room, tropical shower (!!), infra-red sauna to WOMB BED! 
THIS is the womb bed. It took me my third visit to ask what this mysterious bed hidden behind a soft blue sheer was. It mimics the sounds and vibrations that we heard as babies tucked in the warmth of our mothers, unless your mother was Joan Crawford.
You can chill here both pre and post treatment with a tea. 
Me in the infra-red sauna. I'm sure your life is complete seeing this. 
Steam room.
Here's a 15 second video recap on my Instagram from one of my 2014 visits, but please take note: the Wet pool access is no longer part of the 2015 spa package. 
Just in time for Valentine's Day, there is a couples Away Spa package.

"Fuel your passion and pamper your loved one with an AWAY Spa signature treatment this February.
Package includes a soothing massage, scrub, body wrap and mini facial
Enjoy a complimentary 15-min floral bath
Package priced at SGD640++ per couple. Offer valid on weekdays (Mondays - Fridays) from 10am - 3pm for the month of February 2015." Away Spa
*If you're consciously not into spa coupling, choose any AWAY Spa signature treatments to release that weekday stress.


Here's my recommended itinerary for your next AWAY Spa journey:
12.00pm  AWAY Pool, Sauna & steam room access
01.00pm  90 min AWAY Signature treatment
02.30pm  other treatment
03.30pm  Relaxing room
04.00pm End of the day at AWAY Spa
*  Book on weekdays (Mondays - Fridays) from 10am - 3pm and receive 30% off on your 90 min AWAY Signature treatments and an extra 10% off other treatments.
More spa details here.
Away Spa Menu (See page 12 for Signature treatments) 
NOTE: Using the code #ANDREAxWSG will get my readers a complimentary 15-minute foot reflexology or head massage! A happy ending from Andrea Claire. 
AWAY® Spa, W Singapore - Sentosa Cove
Daily 10:00 AM - 10:00 PM
Tel: +65 6808 7290
Email the spa here
photos taken with my CamOne