After a slight #AZMondayMakeover hiatus - we couldn't get our sh*t together because I was having to rush a colonoscopy. (see what I did there) My life = glamour 24/7.  (don't worry, that part of me is ok) And because I am so full of useful tips: If you ever need a colonoscopy / gastroscopy, mix that crap you have to drink with orange pop. Seriously... enough with my medical drama - these makeovers are becoming my therapy. :)
   
*If you don't see a video above here, please refresh the post title
Monday Makeover!!!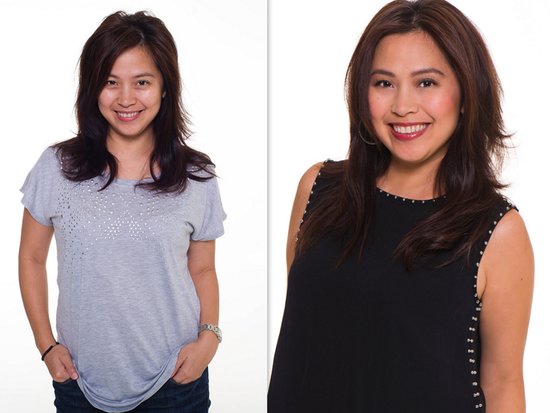 Today's beauty is PR exec Mylinh Cheung, CEO/Founder of Epic PR. Honestly, her barefaced before is super cute - the swan remains a swan. just a little glammed up.
I prepped Mylinh's skin with Dermalogica Multivitamin Power Serum and Make Up For Ever HD Primer.
FACEatelier Ultra Foundation #4
Benefit Cosmetics Fake Up Concealer $24.00 USD at Sephora
An ultrahydrating crease-control concealer. What it does: Cover-up goes incognito. This moisturizing crease-control concealer with vitamin E and apple seed extract hides dark circles and diffuses fine lines for a silky smooth, ultranatural look. Available in three shades, it's proven to keep skin hydrated for six hours and won't cake, crease, or settle.
Illamasqua Cream Blusher in Dixie (colour not as shown) $26.00 USD at Bloomingdale's
Lightweight formulation delivers a radiant finish. Apply Cream Blusher to enhance your cheekbones, use over foundation for impact or under for a captivating glow. Key Benefits: 1. Hydrates: contains moisturizing Vitamin E 2. Versatile: can be used on cheeks and lips Application: Build and blend with fingers or brush.
Too Faced Milk Chocolate Soleil Light/Medium Matte Bronzer $30.00 USD at Sephora
A light matte bronzer infused with real cocoa powder and long-wearing pigments. What it does: Too Faced has combined the natural detoxifying effects of real cocoa powder with their signature bronzing pigments to create a lighter version of their bestselling Chocolate Soleil original matte bronzer. The Milk Chocolate shade is perfectly suited for pale to medium skintones for a touch of summer warmth all year-long.
Benefit Cosmetics Ooh La Lift $22.00 USD at Sephora
This product is great for applying even on top of your makeup throughout the day under your eyes to reduce tired looking eyes.
Maybelline Color Tattoo in Taupe is what I used as a base colour for Mylinh's eyes. I love these on their own or as a primer. They grip shadows and don't budge through the day which means your eyeshadow will not runaway from you.
Tom Ford Beauty Eye Color Quad, Golden Mink $78.00 USD at Neiman Marcus
The Tom Ford quads are pricey but if you seldom invest in makeup I recommend his shadows. The pigments are beautiful, easy to blend and long-lasting.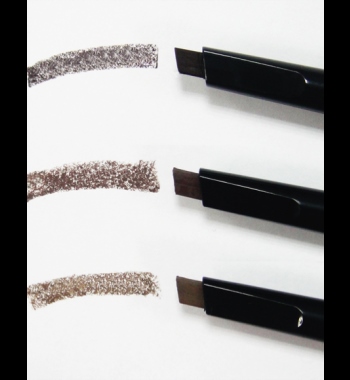 Brows are Star Lash brow pencil in Golden Brown; loving this twist up pencil as it has a lovely angle for a no-brainer application.  I always prefer to add a brow colour slightly lighter than the natural brow for a softer look.
*TIP: Blend the edges with a cotton swab dipped in highlighter.
 

Maybelline Volum' Express The Falsies Washable Mascara Very Black 281 $7.79 USD at Walgreens
Unique flexible wand helps to lift and separate lashes to provide the look of more lashes. Patented spoon brush and kera-fiber formula instantly build 8x more volume without clumping to complete the false lash look.
Ardell DuraLash Naturals Flare $3.49 USD at Walgreens
I used the medium brown flares (clusters as I call them). I tell you why I use brown vs black in the video.
NARS Velvet Gloss Lip Pencil in Club Mix, $25.00 USD at Nordstrom
Hair.
Another sigh with the technical difficulties. Any production company interested in shooting with us you can hit me up here.
Aveda 'phomollientTM' Styling Foam $19.00 USD at Nordstrom
I blew out Mylinh's hair with AVEDA Phomollient at the mid-lengths and ends with Original Mineral Rootalicious at the roots.
I did a round brush set which means with each section, I left the round brush in as the hair cooled for a stronger set. See a visual here.
Photography by:
Hair & makeup: moi.

Want to participate? Email me a photo with the subject line AZMONDAYMAKEOVER.

Why our little makeover project? Speaking for myself, I am tired of women being bullied into beauty with visions of photoshopped perfection that is impossible for us to actually achieve day to day. Beauty should be fun that doesn't breed insecurities but empowers. I feel that enough voices are out there putting the beauty industry to task; let's actually do something about it.
Our images are proudly photoshop-free!