One complaint I hear from new clients that come to me to get their hair done is that they say their previous hairstylist would never do anything different. Sometimes this is just an excuse to move on but this is also a sign of a stale relationship with your stylist. Hey! It happens. You just need to spice things up a little!
If you adore your stylist and therefore reluctant to make a switch just come in with a few tearsheets from magazines of your favourite hairdos expressing that you are wanting a change and you were thinking of these ideas... this may give your stylist that little creative boost for fresh ideas.
Communication breakdowns happen to everyone. The horror: even me. I had a client who's friend is a friend of mine. In the game of telephone... my friend told me that her friend switched to a new stylist because she wanted her hair cut short and I 'refused' to give her short hair... Refused is a strong word. I'm not that Diva. The only hairstyle I refused to give in my 22 year career was a woman who had literally asked for a mullet in Kitchener-Waterloo about 15 years ago. A mullet. C'mon. I had to refuse. She begged me. Said she wouldn't even tell people I did it... Sister, I was saving you from yourself and the biggest hair mistake one could make! It wasn't even the rock chic 80s anymore... other than that, my ego isn't that big to refuse to do a cut. My tres petite salon atmosphere isn't overly posh and some people prefer a posh environment over quaint and relaxed. I am ok with that.
I love change. I love to change up hair. Being in the fashion world and my 7 seasons of on-air makeover tv experience influences my love for change. [Which btw- I love to play on occasion so, if you are interested in a free makeover by me with the exchange that I use it on my blog - dm me as I am aiming to start one makeover a month. Makeover means: minimal restriction from you cuz if you just want a trim it doesn't make for an exciting post. In Singapore only - sorry. I live in Asia]
OK....
So I think you may be familiar with Faz aka thedramadiaries.
When I met Faz she had luscious locks and was a fashion stylist. She had never coloured her hair...sometimes you just need a change. I said one day: Let's put in some eggplant highlights!! She said: Sure!
As our friendship grew and many highlight and hair trimming sessions later I said: Let's chop it off!
To my surprise...

Faz said: Sure! This was two years ago. Images lifted from thedramadiaries
Now Faz has shorter hair and does PR, fashion and travel writing, my editor for inSing.com... she hates lugging bags as all fashion stylists do. Prada, LV, Miu Miu, Bottega - all sound glam until you are pulling for a job toting around eight bags with a client telling you get high-end luxury brands and oh yeah: don't go over budget.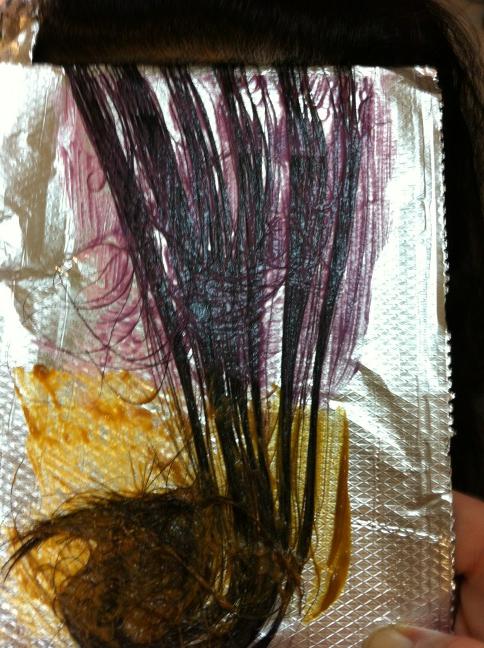 Here's a little playtime I had with Faz's hair during her last visit to mon petit salon. In the vein of baliage but a little more controlled, I applied two colours into each foil. At the roots I put an eggplant hue and the ends I applied a slightly lighter and brighter mahogany hue.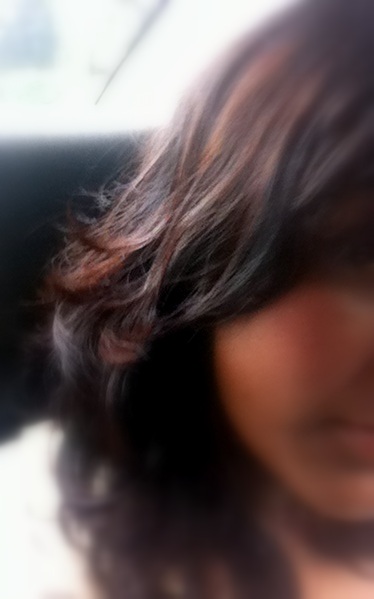 Here is one of Faz's back of the taxi photos. See how the sun just picks up the colour? I love this type of colouring - you wear the colour not the colour wearing you. Sun-kissed.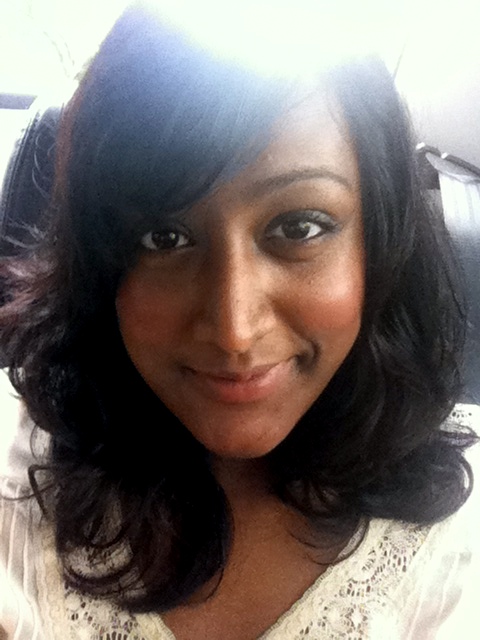 The current Faz. [This is her taxi photo, coiffed and made up by herself. Pretty.]
Looking for new ways to communicate with your hairstylist? Look here for some keywords.
Looking for odd tips and tricks to keep your colour fresh like beetroot juice rinses? Look here. No seriously, click there even if you are a seasoned hairstylist. I knew most of these but a couple new tips that are FAB!
</p> </p> </p> </p> </p>