Meet Angela Jacobsen the Oz SuperNanny! She has nannied for many VIPs, royals and musicians - have you heard of a singer named Madonna?? Angela has also authored two books.  
 
*If you don't see a video above here, please refresh the post title (sorry - in the time-lapse at the end my shoulder was bogarting the camera lens)
Before and after by <strong>Zurina Bryant
</strong>
A rainbow of colours can be overwhelming. Decide on your look before diving in brush first.
I started with a primer on Angela's skin. Primers help by smoothing the skin's surface and can also have colour correcting/illuminating properties. Rouge Bunny Rouge Prelude in the Clouds aqua primer can be applied to the eyes and lips as well but I used Zoeva's matte eyeshadow primer for a creaseless finish with added grip.
Face atelier ultra foundation #4 and #5. I prefer to work with at least two colours of foundation in order to give me the best natural skin tone. Apply and blend foundation using my new BFF.
In the video we talk about how Angela's skin is dehydrated; whenever you have skin issues the #1 thing to look at is your skincare. Dehydrated, flaky skin loves cream and liquid products as they help to hydrate the skin. On Angela's cheeks I chose Bloom Cosmetics cream blush in Coy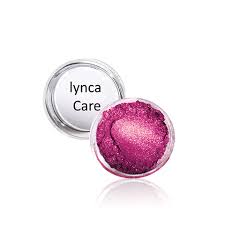 I decided to give the Supernanny a super-duper cranberry metallic smoky eye using the grey and black shadows from the Zoeva 88 eyeshadow palette with the LyncaCare in Irresistible (shown), Zoeva Graphic Eyes + Mr Marvelous liner in the waterline.
<strong>Let's talk eyebrows. Simply, if you drew a line from the side of your nose straight up, that would be where your brow should start. Angling that line from the side of your nose through the outer edge of your iris is where your arch should be, finally if you drew a line from the side of your nose angled through your brow towards the temple, your brow should taper roughly parellel to your temple.
I hope you don't think I'm shouting at you with this bold type but eyebrow shape is very important. No need to panic. Just seek professional help for the shape that suits your eye and face shape best.
</strong> I did a little reconstruct with Angela's brows. When you've accidentally kept your tweezers hard at work it's best to hide them on yourself for a few months to allow your brows to fill back in. I used the edge of a folded tissue and a few shades of brown to reshape Angela's brows. Finally, soften the edges with a cotton swab and a highlighter to help blend.
For Angela's hair I wanted to keep some texture to her hair by blow-drying it with a volumizing spray and then I created a wet look at the roots running through Original & Mineral Rootacious. Pinning the hair at the crown keeps the hair from falling and losing that rocker chic. A slight deconstructed texture is fine as long as you make it look intentional.
Photography by
A huge thanks to our November sponsor


Stay tuned for our December makeovers.
Why #azMondayMakeover? Our industry does have an element of fantasy, especially when we are using 17-21 year old models in campaigns targeting the 30+ or the body types 000 to US size 6. I will never stop participating in the fantasy side of fashion and beauty but reality isn't so bad either.
Want to participate? Email me, Andrea Claire with #azMondayMakeover in the subject line. Please also attach a recent photo yourself.